To cut out the boring and laziness of your gravel ride, upgrade your bike. For that, drain your pocket to bring some confidence with the best gravel bike accessories.
You may find many people near or dear one suggesting you with the best one. But do your mind really wish to try them all? Of course not. So, here we are with a listing of the best and sur-rated gravel bike essentials.
And if you are thinking over why choose amid our choice, let me clear here that we have filtered out each of these quite after long research and considering the user ratings.
So, stop hammering your brain and check out these top-notch but reasonable essentials to boost your gravel ride.
Best Gravel Bike Accessories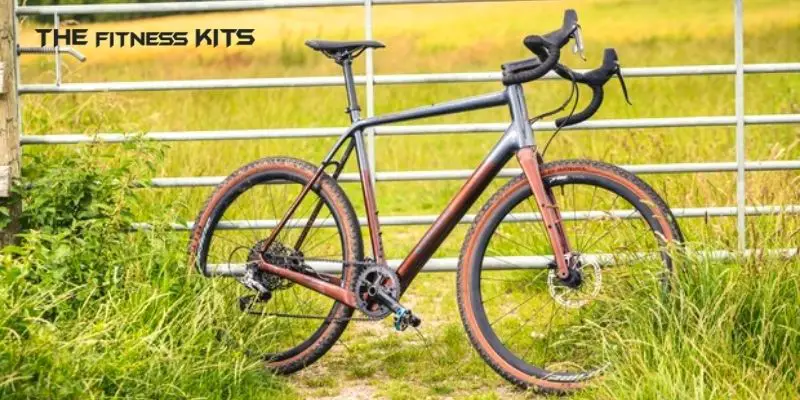 Whether you think about the essentials or the interests, you find hundreds of choices before you. But all may not give you an overall upgrade.
We have found out 11 best accessories that are not only essentials but bring a surprising change to your ride.

Tires-the basement of any bike comes in first when thinking about an upgrade. Isn't it? The best tire will decide for how long and with what performance you can ride.
For the gravel bike, it is best to have some tubeless one for a better output. And the Continental Terra tires feature almost all of the quality to give that result you need from your gravel ride.
The BlackChilli compound in this tire makes it stiffer and provides ultimate protection. This also benefits with more rolling efficacy and helps to set a proper grip while riding.
And yes, it's tubeless-the perfect one for your gravel bike. You can easily set it up on some popular rims, for instance- Shimano tubeless rim. Again, it's super easy to carry that you need in the middle of your adventure ride for being tubeless.
Things We Like:
Tubeless-ready tire with easy setup
700x35c size of tire usable for cyclocross
Beneficial with an improved rolling resistance
30% more grip than other tires
German produced authentic tread component

What's the fun with riding if you can't get proper control with the handlebar? You need a bar that fulfills the exact drop to reach size. And Ritchey Venturemax handlebar features such a perfect combination of these two critical sizings in a gravel bar.
Nowadays, flared handlebars have brought a twisting dimension to the bicycle ride. Ritchey venture max handle is 44cm wide with 24° angled drop flared on both ends. 102mm drop size and 76mm deep reach size give you a super comfortable handling capability.
It is a unisex handlebar. And double-butted of high-quality Aluminium makes it so good for the price.  If you are looking for something top level within the budget coverage, this is the perfect handlebar.
Things We Like:
Durable for its top-class Aluminium stuff
Volumingly angled drop flare
Wallet draining requital bar
Ideal to use on and off-road
Top-notch & stylish design

A finely stable pedaling decides how the riding quality is. Who does not want that easily driftable pedals to ride with the fast and furious move? Yes, a good and stable pedal can provide these.
Though you might hear the clipless pedaling recommendation for the Gravel ride, Crankbrothers Eggbeater clip-in pedals do a better for its ultra-lightweight properties.
It features a very minimal industrial design with flexible and versatile user benefits. The entry option from four sides and the mud-shedding feature gives a superior riding feel with desiring bike drifting criteria.
However, some other pedals from Shimano and other clipless pedals are also beneficial for the gravel bike.
Things We Like:
Ideal to use on both cyclocross & trail ride
Value for money
Light and stable after clip in
Customizable float with a precise release angle
Traction pad module features proper power transfer

The bike repair toolkit is not only a part of accessories but a gravel bike essentials. You might not know when or how your bike will leave listening to your pedaling. In that case, some simple toolkits can prove very helpful.
The Hommie bike repair set is the best and highly preferable by many riders among so many choices. This includes a 16-in-1 bike repairing wrench toolset that comes with the help of daily common bike issue mending.
This simple but beneficial kit also includes 6 glue-free tire lever and 3 tire spoons what if you might any time. This is not the end. The whole set comes with a nice, portable, and durable saddlebag. This makes Hommie repairing set one of the best gravel bike toolkit options.
Things We Like:
Folding system multi-functional repairing kit
Lifesaver daily essential tools
Enough room in the bag for carrying essentials
Comes with a reflective strap for a comfy night ride
Helps to save your belongings from stealing

Going for a long trail ride on the gravel road, but it can't make your ride complete without your bike computer. And to secure your favorite tracking device, you need a sturdy bolt mount, of course.
K Edge Wahoo bolt mount is on the top of every riders' preference for the exact mounting compatibility and durability.
It has four locking options to secure the computer in place firmly. And the high-quality Aluminium helps to make the bolt super durable and sturdier. People who have been bored with the cable mounting option, this type of mount bolt meet your needs.
This mounting bolt does not bend while riding, so stiff and concise it stays. You can mount it on any regular gravel bars with an exact visibility distance.
Things We Like:
Cheap alternative to the stock mount
Not the aero mounting type
Firmly secures with the four locking points
Lightweight but sturdy
Does not let any footprint on the handlebar
#6. Ibera Lightweight Cage– To Carry Your Life Saver-the Water Bottle

You may have seen many people starting their morning ride with the Starbuck's coffee carried on their bike. So, if you are one of them wishing to carry the Starbucks cup on your gravel bike, then nothing can replace a lightweight bottle cage.
Ibera bicycle bottle cage can fulfill your that of longing. You can not only carry a water bottle but your favorite coffee cups.
This bottle cage comes in a finely oval-shaped design with two stainless steel bolt to mount firmly. The cage is so lightweight that it does not add extra weight to the water bottle.
It comes in four elegant colors that will surely suit your bike. And guess what. It fits almost all standard to over-sized water bottles.
Things We Like:
Lightweight
Fits variety size of bottles
Easy access to take out bottle amid riding
Firmly holds & secures your bottles
No worries for sudden flying off the bottle

You are riding with your full-on splurge and what if one of your small belonging drop off your pocket you didn't get a feel. To keep your essentials in a secured place is crucial while riding. But you might be thinking about a backpack.
No, you need a saddle bag that will offer you enough room and does not make the bike weighty at all. Topeak Velcro saddlebag is one of the best gravel bike accessories. Whether you are a newbie, or an amateur, or a professional rider, this saddle bag is the ideal pick.
It features high-quality materials with quality tested. And the large opening assists you in keeping your mobile to tubeless tire without conflicting each other.
It contains a PTFE coating over the bag that makes it stay durable under extreme temperature and does not absorb water. And what to say about the size you can even carry your iPhone inside it securely.
Things We Like:
Easily mountable under bike saddle
Reflective strap lights up at night
Option for installing tail light
Perfect size for storing keys, phone, and gears
Water & stain resistant
# 8. Giro MIPS Helmet– Ride with Precaution But Proper Ventilation Also

A bike helmet is a common essential of any bike. But do you know this can also impact your riding quality?
If you choose a bike helmet that is not cozy rather stiff and keeps your head in more heat, then you can't hold on to that endeavor you are trying from the first.  So, you need the best gravel bike helmet.
Giro Bronte MIPS helmet provides you with the best output to ride with your full-on. It comes in some attractive colors.  This helmet is lightweight and comfortable to wear on for a long time. And the MIPS stands for Multi-directional Impact Protection System and adds a new dimension to the bike helmets' protection feature.
The best part of this helmet is 22 vents are providing superior airflow, and the fast-drying capable padding added inside. However, the visor is easily removable also.
Things We Like:
Unisex design with universal fit
MIPS brings additional reliability
Adequate airflow with lightweight features
Extremely comfortable for the long ride
Fine foam-padded makes precise room for head

If you love your gravel bike, then you should not compromise with the security of your bike. You may ask now that your bike is fully secured in your home basement, but what about outside?
You must need a strong bike lock to secure your bike while outside. And in bike locking, no lock can compare with the Kyptonite'lock. The lock we are talking about is the U lock featuring more security and advancements.
Kryptonite Evolution U-lock features all sorts of worst leverage options such as the bolt cutter, wire cutter, and use of hand tools.  The protective vinyl coating makes it super secure and hard to break.
Yes, there are more options available such as the cable lock. You can also find some of the other well brands of bike lock preferring your budget and choice.
Things We Like:
Easily installable with different mounting position
Comes with enough long cable
3 stainless steel key with the online register option
Hander double deadbolt shackle ends
Completely features to protect your bike

Without a proper shoe, you can't pedal with your desiring enthusiasm resulting in lower performance output from your gravel ride. You might not wish this to happen. Then, include the top class gravel shoes on your gravel accessories listing.
From our filtering, the Shimano brand proves to provide some of the best gravel shoes. Shimano SH-RX800 model is one of the high choices of the riders.
It provides you an optimum pedaling capability with all-day wearing comfort. This shoe is specifically designed considering the gravel ride demands and coziness over pedaling on the gravels.
On top of that, the rigid but light and proper ventilated Carbon sole inside benefits much with a long time pedaling power.
Things We Like:
Anti-slip pads for better walking
Compatible with all SPD cleats
Unisex design usable for both
High-quality carbon sole and synthetic leather
Usable on any weather condition

Many riders do not think over comfy underwear shorts, rather focus on the bike saddle only. Can you imagine what output it may bring with the combination of such comfortable shorts and foam padded saddle?
Baleaf 3D padded underwear shorts give you the best riding experience you can ever imagine. The moisture fabric and breathable quality make it so comfy to wear.
However, the moisture-wicking feature helps with quick-drying and gives you a cool and refreshing feel. And the amazing fact is all of these features do not even make these shorts weighty at all.
Things We Like:
Sweat absorption facility keeps skin dry
Enough thick padding with a perfect size
Elastic on the waist with a precise fit
Lightweight featuring inexpensive shorts
Ideal for a long ride on gravels
Overall Thoughts
When thinking about gravel bike or boosting gravel bikes' riding performance, the term- gravel bike accessories come to mind. You will have a variety of options available before you, but not all of them are gravel bike essentials.
No worries, we have done that research for you and showcase the significant essentials you might need. And the additional featuring point outs from each will help you to decide your right pick.
However, before jumping on some gravel bike gear options, you should not miss owning the best bikes for gravel to ride with your desire.
Enjoy Your Gravel Riding Amigos!