If you are looking forward to ditching your smartphone and use your Strava app on your wristwatch then you are just at the right place. Because of the fast pace technology advancement, now it's a reality that you can use your fitness tracking apps on your smartwatch also. Moreover, leaving behind your phone and still be able to use the Strava gives you greater flexibility and the utmost freedom.
In this article, we have listed and discussed some of the best watches for the strava app so that you can keep track of your everyday workout statistics and performance easily.
Best Watch For Strava
| Product's Name | Battery Life | Key Benefits | Price |
| --- | --- | --- | --- |
| Garmin Vívoactive 3 GPS Smartwatch | 13 Hours | Comfy To Wear | Details On Amazon |
| Polar M430 GPS Running Watch | 7-8 Hours | Good For Outdoor Use | Details On Amazon |
| Fitbit Versa Smart Watch | Up To 2 Hours | Watertight And Flexible | Details On Amazon |
| Samsung Gear S3 Frontier Smartwatch | 3 Days Without GPS | Big And Supportive Display | Details On Amazon |
| Apple Watch Series 3 | 18 Hours | Sleek And Breathable Outline | Details On Amazon |
|  Garmin Forerunner 945 Smartwatch | 10 Hours | Versatile And Handy | Details On Amazon |
| COROS Pace GPS Watch | 25 Hours | Reliable And Practical | Details On Amazon |
After several hours of research and reviews, we have come to the conclusion that not all the smartwatches available in the market are worthy to track down your daily exercise regime. We have selected the top 7 strava compatible devices so that you can pick the best one according to your budget and needs.
Why Buy It
With smart notifications, GPS, several built-in sports app and an onboard payment system, this Vívoactive 3 is one of the best smartwatches for strava available in the market.
Garmin designed this smartwatch to provide all-in-one benefits to its users. This full-featured strava smartwatch comes with more than 15 pre-installed GPS and indoor sports apps to track your every step. From running to swimming and practicing yoga, it documents every movement and helps you to monitor your fitness level easily.
This smartwatch also has the Garmin Pay app for versatility. With the contactless payment solution, you are able to pay your bills or purchase at the supermarket without carrying an actual wallet.
One more excellent aspect of this watch is it can be paired with any suitable smartphone. After connecting it with a smartphone, you can enjoy a handful of features like smart notifications, Live Track, automatic uploads to Garmin Connect and so on.
Pros:
24×7 heart rate and stress monitoring system
Fashionable and super comfortable to wear
Extended battery life for non-stop use
Lightweight and easy to carry
Available in a number of style and color options
Cons:
There is no onboard music storage system
Why Buy It
Even though it's not aesthetically pleasing, this Polar M430 is one of the best strava compatible devices available right now. Aside from proving better GPS and keeping a record of your running time, this smartwatch can keep track of your sleeping and monitor your heart's beating pace correctly.
One of the main reasons for choosing this Polar M430 smartwatch is because of its wrist oriented heartbeat monitoring system. This strava watch uses a 6 LED Optical sensor to keep an eye on the heartbeat continuously and keep a record of your stress level to promote a healthy lifestyle.
It is also the best choice for runners because it comes with an integrated GPS system. The GPS assists you to track your steps, speed, distance, and destination so that you can enjoy a successful running session.
Additionally, this smartwatch is a wonderful option for indoor running and Polar Running Program. The pre-installed accelerometer helps you to keep track of the pace and distance and create a personalized and flexible running plan effectively for your running program.
Pros:
Breathable band for comfort
Excellent battery life for long-lasting usage
Backed up by a 2 Year Limited Warranty period
Comes in different sizes and color options
Incredible website support
Cons:
Not so appealing appearance
Why Buy It
With improved design and more than a few amazing fitness features, this Fitbit Versa is the best strava watch under $200. Along with its wonderful fitness tracking features, this strava watch provides a female health tracking system (to log in periods, its symptoms and others) to provide the best value for the money.
With a sleek, smart design and some really amazing fitness and lifestyle features, this Fitbit Versa watch is everything you are looking for, especially if you are a female health enthusiast.
This watch comes with an onscreen workout feature. This feature assists you through your every move, every track, your swimming laps, and other fitness regimes to make sure that you can enjoy an effective workout session.
Additionally, the Fitbit Versa has 15 plus exercise modes to record your exercise and workouts all through the day.
Moreover, you can pair this smartwatch with your smartphone and get access to various apps (sports, weather, message, and others) and get calls whenever you are working out and your phone is not nearby.
Pros:
Slim, lightweight, and comfortable design
Waterproof and swim-proof for durability
4+ day battery life to ensure non-stop operation
Always on display mode for easy view
Backed up by a 45 Days Money-back Guarantee period
Cons:
Available only in one size
Doesn't come with an onboard GPS
Why Buy It
This Samsung Smartwatch was designed for next-level users. From keeping track of your everyday workout sessions and other actions to attending calls and texts, this watch is everything you ever asked for. Moreover, in addition to android, the S3 is also adaptable with iOS smartphones.
With military-grade construction, this smartwatch is suitable for even super rough and tough use. It comes with a pre-installed S Health app to track your steps, watch over your food and water intake, monitor the heartbeat rate, and more to keep a close eye on your daily movement and health 24×7.
Furthermore, this watch has a built-in GPS system to not only keep track of your day to day action but also to use the Map feature when you need to find or share a location.
This Gear S3 is also extremely strong and durable. It can resist water, moisture, dust, and endure extreme temperatures and occasional drops for long-lasting usage in any conditions.
Pros:
Bold, smart and fashionable
3-inch display for better viewing
Water-resistant and super durable
Maximum 3 days battery life
Compatible with Samsung Pay for easy payment
Supports a wide range of audio format
Cons:
Might be quite big for small, thin wrists
5. Apple Watch Series 3– A Fantastic Smartwatch for the Price
Why Buy It
The reason to spend your money on this strava smartwatch is that it keeps track of your workouts, monitors your health and gives you the motivation to achieve your fitness goals. It also helps you to stay connected with your smartphone so that you never miss a thing while working out or running.
You can never go wrong with the new Apple Watch Series 3. This watch offers improved fitness feature so that you can keep a record of your everyday physical movement and monitor your health's change. It can track regular workouts like cycling, swimming, running, and yoga. You can also pair this strava watch with compatible gym equipment to watch over your high-intensity training.
Additionally, with this device, you can stream Apple Music and Apple Podcasts to keep you motivated and high-spirited during workouts.
Furthermore, as it comes with a built-in cellular connectivity feature, you can take a call with this watch even when you are on the water. You can take calls, attend messages and notifications and ask Siri for help- all with just one smartwatch.
Pros:
Sleek, matte, breathable design
Offers improved fitness features
Swim and waterproof for long-lasting service
Improved heart rate monitoring system
Available in different sizes and styles to choose from
Cons:
Compatible only with iPhone or iOS
Why Buy It
The Forerunner 945 watch offers everything a serious Triathloner needs to keep track of his/her running and cycling. Aside from several fitness features, this smartwatch also comes with other amazing aspects to keep you well-informed and up-to-date about your health as well as your surroundings.
If you want one of the best fitness tracking and training watches available in the market, then this Garmin Forerunner 945 is the one for you. This device tracks your movements and monitors your workout sessions to improve your performance. It also offers personalized features so that you can train smartly and effectively to make progress in your craft.
Moreover, its built-in memory stores your performance and exercise history to evaluate your accomplishments and guide you accordingly for future betterment.
This strava smartwatch also provides you the freedom to design your own workout and training plans using the Garmin Coach feature. It helps you to train hard and smart and achieve your goals easily and quickly.
Pros:
Lightweight and comfortable to wear
A battery-life of 36 hours for non-stop, all-day operation
Onboard map feature to ensure you don't get lost
Can store up to 1000 songs for non-stop entertainment
Cons:
Expensive price tag
The sleep tracking is not always right and accurate
Why Buy It
The COROS Pace is a budget-friendly option that is full of effective specs. This multisport fitness watch provides a highly correct pace and is suitable for swimmers and cyclers also. You can also keep track of your daily fitness regime as well as monitor heart rate and keep an eye on the calorie intake level with this watch.
This Pace GPS Watch provides everything you can wish for in an affordable price tag. Aside from keeping track of your workout regime and keep notes about your daily physical activities, this watch also offers some really cool features.
It incorporates a built-in heart rate sensor placed in the strap to continuously monitor your beat and provide accurate ratings. This sensor also notifies you when there is a change in your heartbeat rate for additional safety.
Also, with its GPS, BDS, and GLONASS satellites, you can enjoy the most reliable and accurate location system. The combination of these satellites will help you to locate your position quickly and never let you get lost.
Pros:
Lightweight, breathable and comfortable for all-day wear
Silicone straps resist wear and tear
Water-resistant up to 50 meters
Long battery life for extended use
Cons:
Doesn't come with music playback option
Factors To Look For Strava Compatible Watches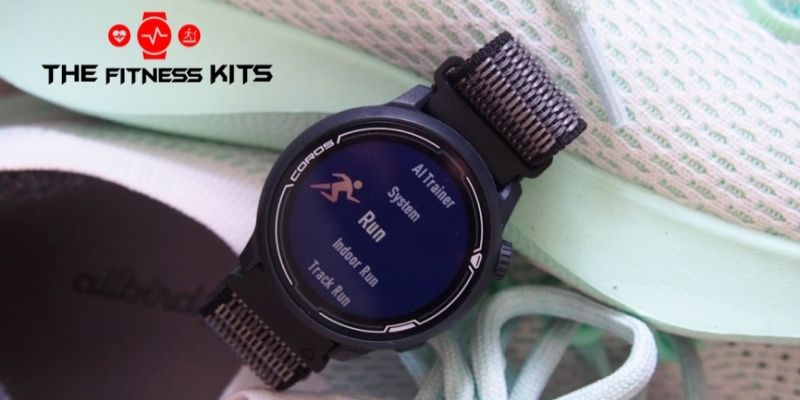 The factors that you must keep in mind when buying a strava smartwatch are:
The Battery Life
What's the benefit of wearing a smartwatch if it suddenly turns off and doesn't operate in times of need? Nothing.
And that's why the battery life is one of the most important features to keep an eye on while you are buying a smartwatch for your workout sessions.
A battery that lasts from 3 to 7 days with one charge would be an excellent choice as it would record your every move without dying in the middle of your workout regime.
Large, Easy to read Display
Look for a smartwatch that comes with a big display. Big displays ensure that the readings are large and easy to read. Also, favor a display that is retable even in the dark or under the bright sun. If you cannot read the required data properly then there is no point in wearing a strava compatible smartwatch; it would be totally worthless and waste of money.
Trustworthy GPS System
If you are a runner or cyclist, then one of the most important features you must look for in a smartwatch is a reliable GPS system. A trustworthy GPS will allow you to roam around the road or trail easily without the fear of being lost.
Another great aspect of GPS navigation is that, instead of showing left/right arrows pointing out the way, this modern system provides you a clearer, more discreet map to you. The map shows the surroundings so that it's easier for you to spot a place or determine your location instantly.
Other advanced GPS tracking system offers you to trace back the route to get to the starting point of your walk or run effortlessly.
Heart Rate Monitoring System
Strava supported smartwatches are mainly used to keep track of your workout and exercise and keep a record of them. One of the important factors to look after when you are recording your daily movement is the heartbeat rate. Look for a smartwatch that comes with a Heart Rate Monitoring System to determine the changes between your beat pace pre and post the workout session and set your exercise goals accordingly.
Another advantage of measuring the heartbeat is that it helps you to accurately detect any abnormal beat rhythms and informs if you are completely healthy or not.
How to Install Strava On Your Smartwatch
Follow the below steps in order to install the strava fitness app in your smartwatch and use it like a pro.
First, download the Android Wear Companion App on your smartphone.
Then, install the Strava Wear app on your smartwatch.
Now, open the Strava Wear app and select the Strava for Android Wear on your phone. This will interconnect between your phone and watch and prepare your watch to use the app instantly.
Frequently Asked Questions (FAQs)
What is a watch for strava?
Strava is a fitness app designed to keep a record of your running, cycling, swimming or other daily movements. And a smartwatch that is compatible with this amazing app is known as a watch for strava.
Does a watch for strava shows time? Or it only helps to record your movements and workouts?
A watch, even when it has smart features and is compatible with different apps, will always show the time.
How often should I change the battery?
Well that depends on the brand of your watch and how cautiously you use it. If you take care of the watch battery properly, then it would last somewhere between 6 to 12 months.
Conclusion
Even though the market is full of smartwatches from different brands, there is no denying that the ones we have listed and discussed above are the best. These watches will not only help you to monitor your workout regime but would also present you with several entertainment features to keep you motivated and high-spirited during your exercise period. We can assure that you won't regret a bit after purchasing one of the above-listed watches.