Since the 1970s- the introduction of BMX bike, bicycle racing on off-road track has been so popular and a means of enthusiasm. But nowadays, BMX bike is not confined to the dirt racing purpose only.
People racially use the term BMX when you think of buying one. But can you really get the right types of BMX bikes as your riding demands? I'm pretty sure. No.
In this article, I  share details about all BMX bikes with some recommendations from our core research. Also, by the end of this, you will get a complete buying guide that will help you pick your right bike.
Different Types Of BMX Bikes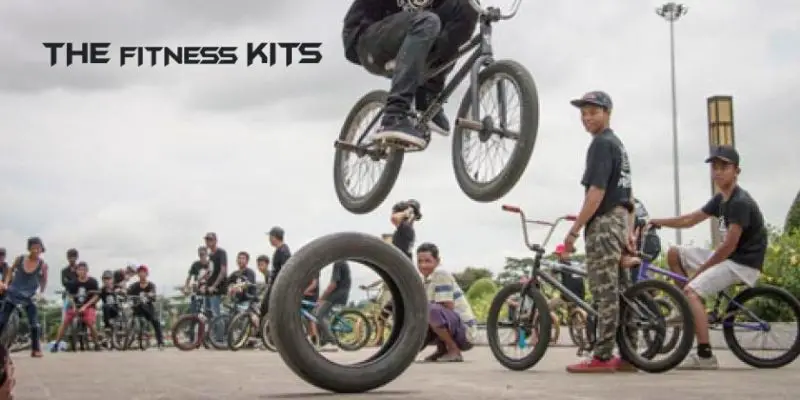 BMX mainly stands for Bicycle Moto Cross. BMX bikes are lightweight featuring, off-road riding bikes popular among both stunt riders and racers.
In earlier times, BMX bikes were the core meal of every motocross racing enthusiast. But now, you will find BMX to be in dirt style, flatland style, freestyle, race style, and many more based on various sizes and usage purposes.
BMX bikes are simple in design and lightweight than other mountain or street bikes. However, you will find these bikes smaller in size compared to the usual bikes. But they are quite sturdier and spokier to endure the massive loads and mountain tracks.
Most of the BMX bikes you will find having a simple frame design with better traction quality.  If you come with some specific types, there are some bikes with handbrakes and other essential gears.
Oh! You may be thinking we're getting out of point. No, it's not. We're just giving you the overall similarities for all types of BMX bikes. Considering the features and use motive, there are mainly four types of BMX bikes.  And if you want some more specific, then these bikes can serve you in two individual features-dirt or jumpstyle and the freestyle.
Let's get into the details of all types and help you with some of the best picks.
1. Dirt/ Race Style BMX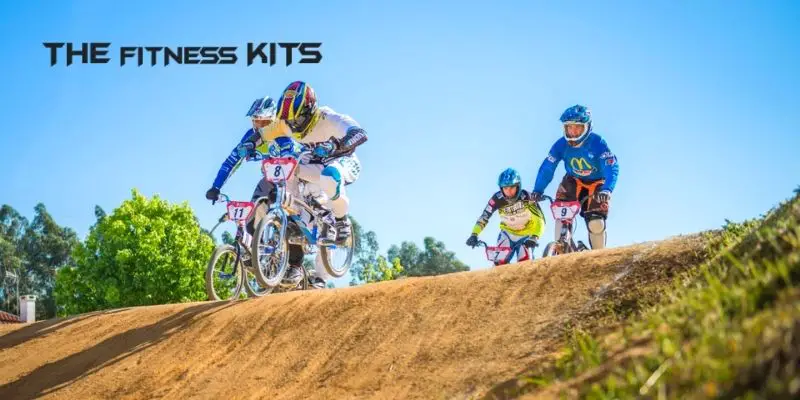 You will find no more fabulous thrilling mood than the dirt or race style BMX bikes. These dirt bikes are highly inspired by motocross. Providing off-road adventures is now the most energetic bike but risky also.
Don't panic. These bikes use the padded seat and padded bars with knobby to low-profile tires for the riders' additional securities. Oh! The sturdy, versatile rigs are also visible that help you handle any crashes you may face through rough riding.
In most of the dirt or racing types of BMX, you can also benefit from a strong rear V-brake. However, for additional security features, tires are customarily double or even triple walled sometimes.
Dirt or racing BMX is an ideal pick for every town ride to heavy off-road tracks. Also, these are perfect for the riders craving dirt-track racing. What can be best than presenting your son or daughter a BMX bike on his birthday or special day?
Best Picks
2. Freestyle BMX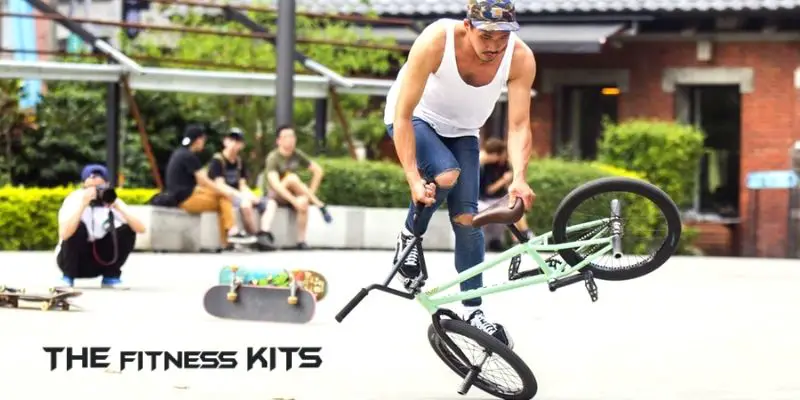 The next popular type is the Freestyle BMX bike.  These are rich in ultra-beefy frame designs. You can get the most freestyle BMX with 20 inches tire and finely smooth tread. And the bike construction is visible to look at for its stiffness. And the lightweight feature, of course-the common feature for any BMX bikes.
High tube with 20 to 22 inches are mostly noticeable here. And most of the freestyle bikes do not come with brakes; rare cases can be. Pavement ready tires and cable detangling headset is a typical scene where there are no hand brakes. Oh, the axle pegs are mostly visible in Freestyle types.
Freestyle BMX bikes are ideal to use for stunt making, heading for Flatland tricks, and even can be rideable in skateparks. Some freestyle bikes offer unique that suit best to use for Flatland tricks.
Best Picks
3. Street/Park Style BMX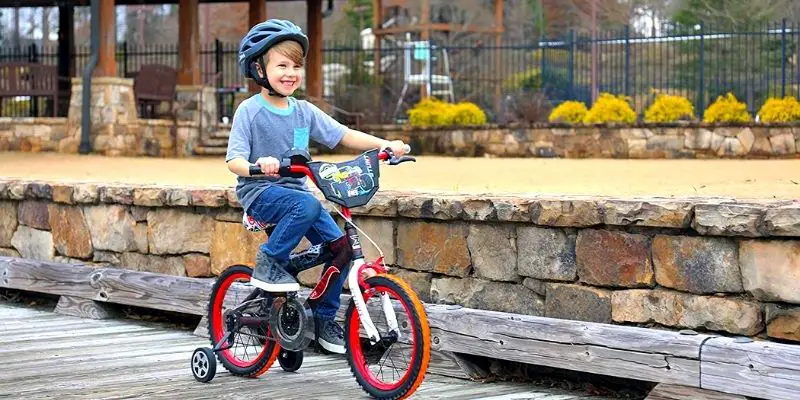 Street style BMX bikes include nothing remarkable specific. These are included with a line of bikes capable of enduring the man-made obstacles in the street.  Street style BMX bikes use to be sturdy and made of high-quality steel.
Most of the street bike you will get with 20 inches wheel size. Some that are usable for the parks lie the skatepark, and others have pegs with axles installed. Oh, it should be noted that street style BMX is a bit heavier than the race BMX bikes.
Street style BMX is not equipped with massive gears. So, you can't except fast sprinting with this one. But the small chainring is very beneficial for the hangup on the coping on air, which is quite popular among teenagers.
However, this type of bike is the most versatile type of all kinds. You can turn this into your racing BMX anytime, just adding and removing some small gears, and that's it.
Best Picks
4. Flatland BMX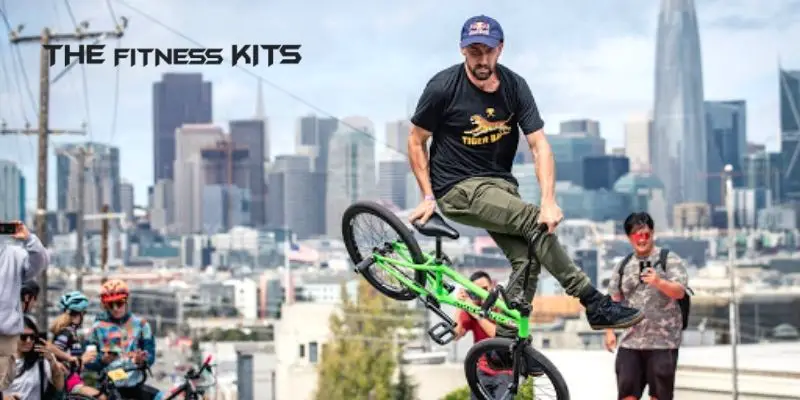 Flatland BLX type is no specific than the other three types. Rather, it is a particular category from 20 inches BMX. The small flatland frames are beneficial here that assist the riders to brake the wheel applying tricks while in motion.
The common and a must-having gear in Flatland BMX is the U-brake in both front and rear gear. Another amazing tool is the free coaster hub that is so useful in spinning the rear wheel backward and rolling in any direction with balance and tricks.
However, the freestyle or the dirt BMX with four pegs can also be included in the Flatland type. A cable detangler must keep the brake cable away from the frame when the rider is spinning-that is incredible, right?
Flatland  BMX can be with a single brake, double brake, or even no brake, depending on the rider's preferences. But this type is best suited for spinning tricks like spinning on one wheel in a circle mood and twist spinning etc. And most of these features you will find on freestyle BMXs.
Some other type of BMX bike features a large frame with 24 inches wheel called pro or cruisers. This type is another creation from the BMX bikes. This can be included in the race bike as it is a lightweight featuring bike but with more giveaways ideal for the trail ride.
BMX bikes are quite popular for their quality and economic frames. However, in some cases, the bike is chosen based on the frame size, and then if you don't know which size is for whom, it can be a hassle to get the right one.
So, for you, we show here the category and types of each bike according to their frame size variances.
20×11/8 Inches tire– known as mini-size or micro-size bikes. This type features a very smaller frame design and 130 to 145mm cranks,  ideal for 4 to 6 years old.
20x 11/8 to 20×3/8 inches tire– known as junior size bikes. It is a bit larger frame designed comparing the mini size with 145 to 160mm cranks, and best for the 6 to 9 years old kids.
20×1.5 to 20×1.75 inches tire– popular as expert size bikes.  The frame here is bigger enough with a long top tube and 160 to 170mm cranks. This type of bike is for teenagers of 9 to 13 years old.
20×1.75 to 20x 2 inches tires– the Pro size bikes. And for the 12 years old teenagers to even professional riders.  Pro sized bikes with 170 to 180mm cranks are known as the full-frame sized bike.
The Ultimate Buying Guide to BMX Bike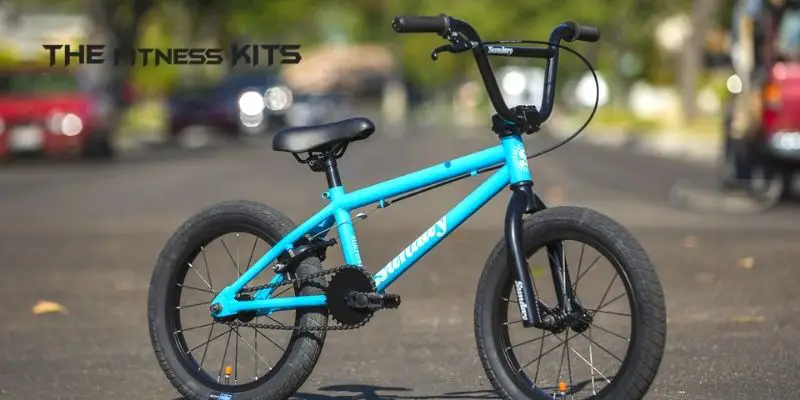 Wait a minute. You got the sizing and types, but what about other considerations for buying the right BMX bike?  Please take some moment to read further, and I am sure you will have no loss but rather get some idea on the things to consider before buying the BMX bikes.
Bike Materials
When buying any bike, not only the BMX types, the first thing we look for is the material. And freestyle to racing BMX bikes is made with a steel composition that is known as Chromoly in short-Chromo.  You can look for this steel-made bike.
The benefit of steel is it helps to shape in any size with a stiffer body to ease the rider. However, Aluminium is also considerable for lightweight features. In recent times, Carbon fiber frames are getting much popularity for its vibration resistant feature and superior quality frame.
Wheel Size
Then comes the wheel size- to get the right type. Most BMX bikes we know as 20 inches the standard size. But smaller is found for the kids and teenagers. However, there is another BMX- the cruiser found with 24 inches wheel. This is best for the taller and professional riders.
Rim Size
Well, another crucial fact-the size of the rim. The standard rim size for the Freestyle BMX bike is 32mm. However, the riders thinking to put some harder hit to the wheels can opt for the larger rim as well.
The coat around the rim is also considerable. There can be single walled rim, double, triple so on. The more wall means more stiffness and durability, of course. But depending on the riding preferences, you can opt for the wall you need to cope with other accessories.
Number of Spokes
The spokes secure the wheel stay sturdy and lightweight. The standard number of spokes for the Freestyle BMX is 32. For the Racing BMX, it can be from 28 to 36. However, for the advanced professional riders for doing different stunts and tricks, you can opt for more than 40 spokes. But be sure to check the spoke wires should be in good condition.
Handlebar
A fine handlebar is needed for a better grip and assistance in taking stunts. In Freestyle bikes, the handlebars are longer upright than in the Racing BMX. Flatland bike's handlebars seem to have a minimal sweep.  Most of the BMX bike handlebars are made of Chromo or Aluminium. And if you look for a crossbar, then BMX bikes most have no crossbars rather a slight in Flatland bike.
Braking Feature
The braking system in BMX bikes is considerable to get your right type. You will see in most BMX bikes the pads are connected to the rim to stop. You will get a U brake, V brake, and detangler.
A front brake only called the V brake is found in the Racing or Dirt style BMX.  U brake means a single rear brake in the Freestyle BMX. And for the Flatland or park style doing stunts, a detangler is essential. Must check for these things and get the right type of BMX bike that you wanted to ride with.
Bike Pedals
Bike pedals are another crucial gear to check before buying. The pedals also decide what types of BMX riders you are. If you are a novice or new to the BMX, then a flat pedal can go with your riding tune well for better traction and handling.
If you look for the Freestyle BMX, you may find some excellent but plastic pedals. Don't be shocked. Plastic pedals provide less harshness and comfortability than the steel ones.
Anyway, if your purpose is for Racing/Dirt style BMX, you should go for any SPD pedals or other clip-in one.
Other Accessories
Well, the BMX gears mentioned above are some of the key accessories to differentiate the BMX bikes from other bikes. There are some other accessories also you can look for, such as the saddle, hub, crank, helmet, shoes, pegs, gearing, etc. You can check them or even customize as you desire.
Budget
You can find the BMX bikes from a minimum of $200 to $1000 and even more based on the customizing gears and accessories. It is not that the pricier will be better. You can have a good bike within your budget. Just make sure to be precise and selective with each gear choice.
Final Verdict
We hope now you have much better ideas on the types of BMX bikes, their sizes, their uses, and how to buy the right BMX bike for you or your dear ones.
BMX bikes have revolutionized the rider's need in modern times. And our article will surely help you get you your right bike to ride with the speed and splurge.